Hi Everyone!
After soft launching Chili Mariachi in Brazil we are now paying attention to our players behavior to find out what is working fine and what needs to be improved.
Our first new feature to improve the way our players interact with the game is the daily missions!
Every day a different goal
Everyday around 11:00 a new mission is randomly selected for the player, and will be available to be completed until a new mission is selected in the next morning.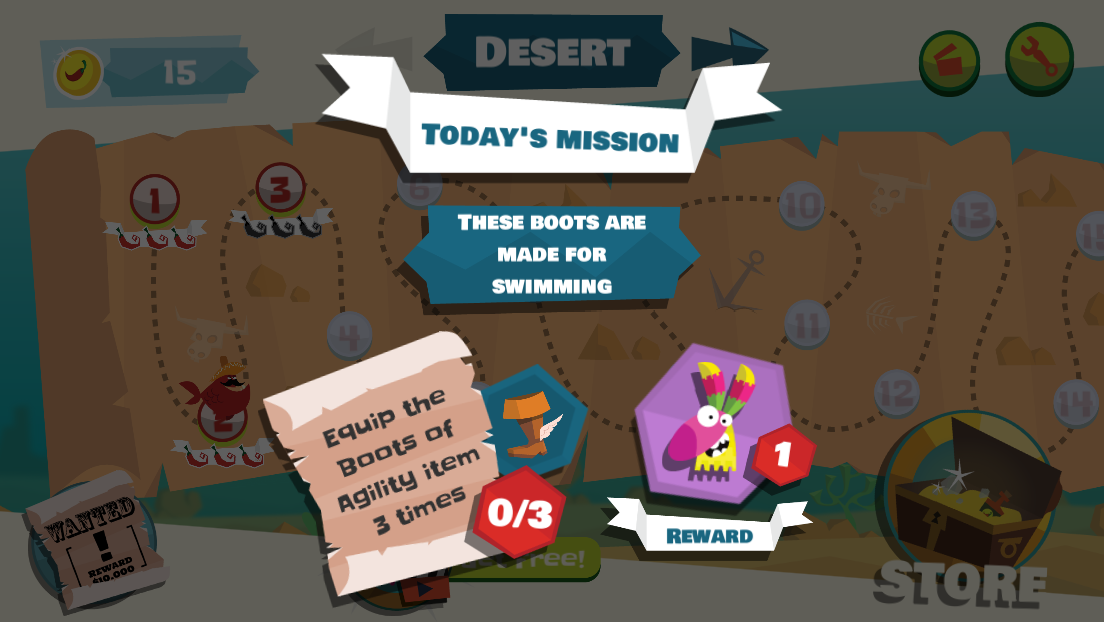 Some missions encourage the player to defeat specific kinds of enemies, so when a mission is selected the system takes into account how far the player has reached in the levels map and what kind of enemies he had faced, and only picks missions the player is able to complete.
Missions are worth prizes!
By completing a mission the player is rewarded with the mission prize, that can be coins, skins, items or piñatas. Is is possible to complete a mission even when losing the game.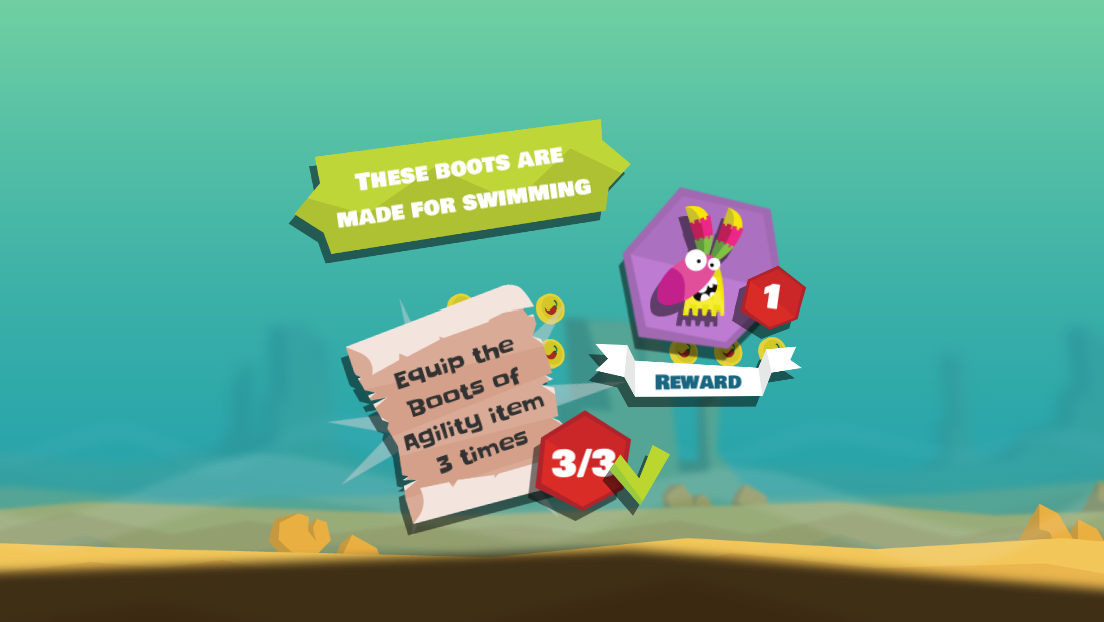 As we add the daily missions we are also removing the daily piñatas. The daily piñatas main goal was to bring the players back to the game every day, and the daily mission achieves the same effect. Beside that, the missions also encourages the user to actually play some levels, instead of simply opening the game and collecting a prize.
What other features would you like to see in the game? Leave us a comment and let us know.