Congratulations to Plug & Boom!
The INOVApps
Last friday, november 14th, Plug & Boom was officialy awarded at SBGames for its classification in the INOVApps, a competition promoted by the Ministério das Comunicações from the brazilian government.
The competition chose 25 projects among 2464 to be funded during the next four months. Plug & Boom project is entitled Chili Crab e as notas musicais and got the third position, with a score of 9.94!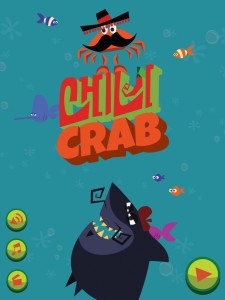 Chili Crab e as Notas Musicais
The new Chili Crab game is designed to introduce children to music and present them to the seven musical notes, their sequence and how to read them on a musical staff. The basics on the musical learning process.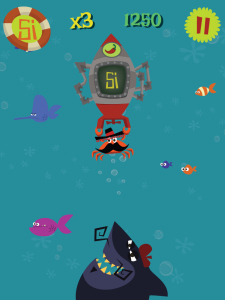 Plug & Boom aiming high, like Chili Crab and his torpedo.
The game will have 3 different worlds and lots of different levels!
On the first world the player is introduced to the musical notes, their names and sequence. This game also teaches a little bit about tempo.
On the second world the levels play with the ascending and descending sequence of the notes the player learned in the first world.
In the last world we gather all the knowledge acquired in the two previous worlds and transpose it to a musical staff. At each level the player slowly learns that reading a music staff is a lot easier than it looks like!

 The 3 different worlds of Chili Crab.
Chili Crab e as Notas Musicais is part of a group of games designed by Plug & Boom and a brazillian musical school, the Núcleo Villa Lobos de Educação Musical, especially to teach music to kids.
The game, that is planned to be released at early April (2015), will be available for Android and iOS. We still don't have any information on how the distribution will work, or if the game will be free or not. All this decisions are now up to the Ministério das Comunicações but as soon as we have any news we will post it here on our blog.