Hi friends!!
Last week we were at the BIG Festival that took place in São Paulo, where I joined two talks to share a little bit of the experience I have been having with Plug & Boom.
Game: From Insight to Pitch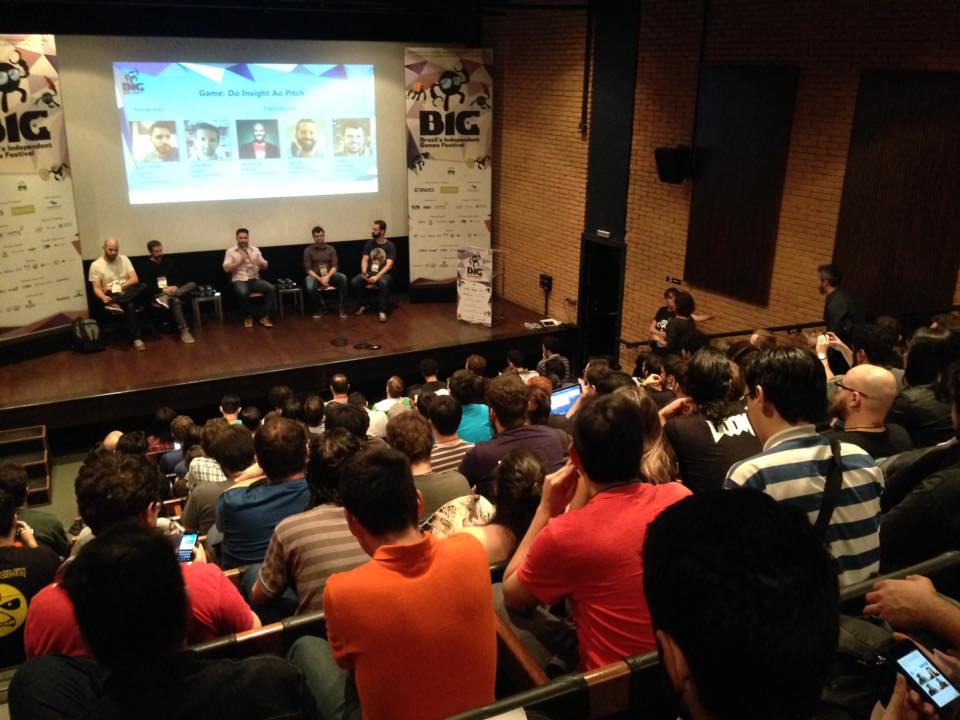 For this talk I shared the stage with João Vitor de Souza from Cupcake Entertainment, Fernando Chamis from Webcore Games, Paulo Luis Santos from Flux Game Studio and Saulo Camarotti from Behold Studios. We talked about our experiences doing pitch presentations and negotiating with publishers, investors and other possible partners.
Internacional Immersion: How it can be a game changer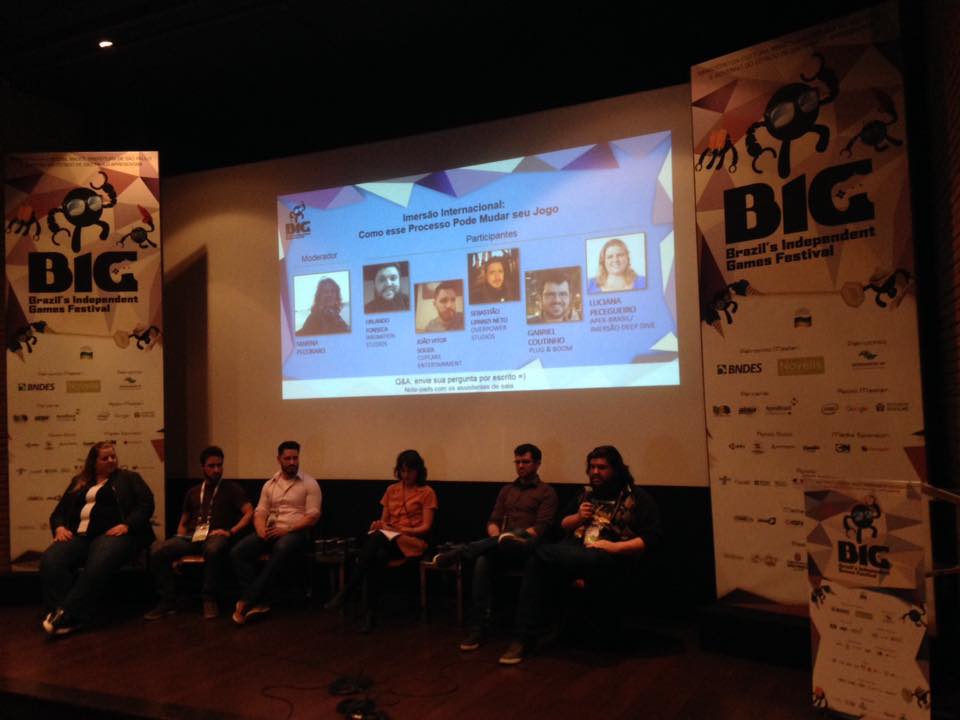 At this second talk, conducted by Marina Pecoraro I could share some stories from the acceleration Plug & Boom had at GameFounders last year, along my acceleration colleagues, João Vitor de Souza from Cupcake Entertainment and Orlando Fonseca from IMGNation Studios (winner of the Best Entertainment Game at the BIG Starter). Also on this talk were Sebastião Liparizi Neto from Overpower Studios, talking about the Core Labs acceleration program, and Luciana Pecegueiro from Apex-Brasil giving us all some good news about the Deep Dive Immersion program.
Thank you BIG Festival staff!
Thank you very much BIG Festival Staff for inviting me for the talks! Plug & Boom has received a lot of support from the game developers community and it feels great to be able to give something in return by sharing what we have learned so far. 🙂