Chili Mariachi
After the release of Chili Crab – The Musical Notes we are getting back to work with El Gordo and Pequeñito on Chili Mariachi!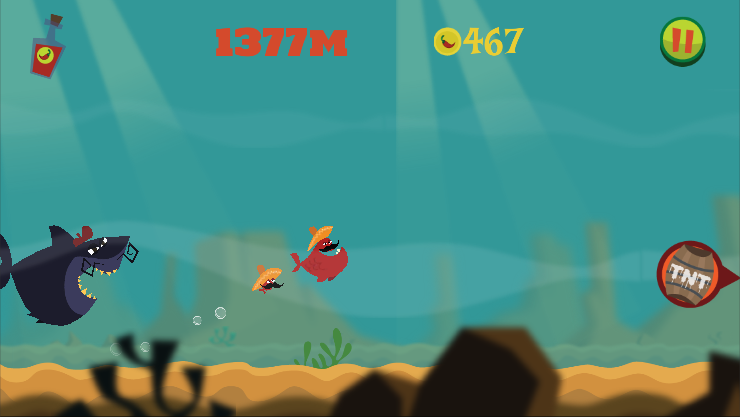 Before we get back to coding we decided to take a moment to review all that is planned for this game. While we worked on Chili Crab, not only we learned a lot, we also got a new version of the tool we use to develop our games, Unity 5.
So we spent the last week rewriting all the game design document and improving the challenges and encounters we planned earlier. We want this game to be different from other runners already available.
We want each game play to be an exciting story, so that when it is over it leaves a good memory and that feeling "Wow! I remember that time when I had barely caught the Piñata treasure and Le Shark showed up and nearly captured me!" or "There was this one time when I was about to spend my pepper power to get rid of some jelly fish when the whole screen was overrun by fish! Godd thing I still had my pepper power!"
For the next weeks we will be working almost exclusively on Chili Mariachi, and we intend to release a demo soon. Stay tuned!
Chili Crab – The Musical Notes
We still haven't released the iOS version of the game. In the last couple of weeks apple received a huge number of new apps for revision and could only review 50% of this new apps on time. We still don't have a new date for the release of the game on iOS but we expect it to be on the next week.
Bye!!