Yesss, that right! Chili Crab – The Musical Notes is already available on Google Play!
To play download and play the game click here and start having fun!
The game comes with three different worlds:
The first world has two levels of the Lead Note Game, where Chili Crab, our main star, has to use the sequence of musical notes to drive a torpedo and escape from his arch enemy Le Shark!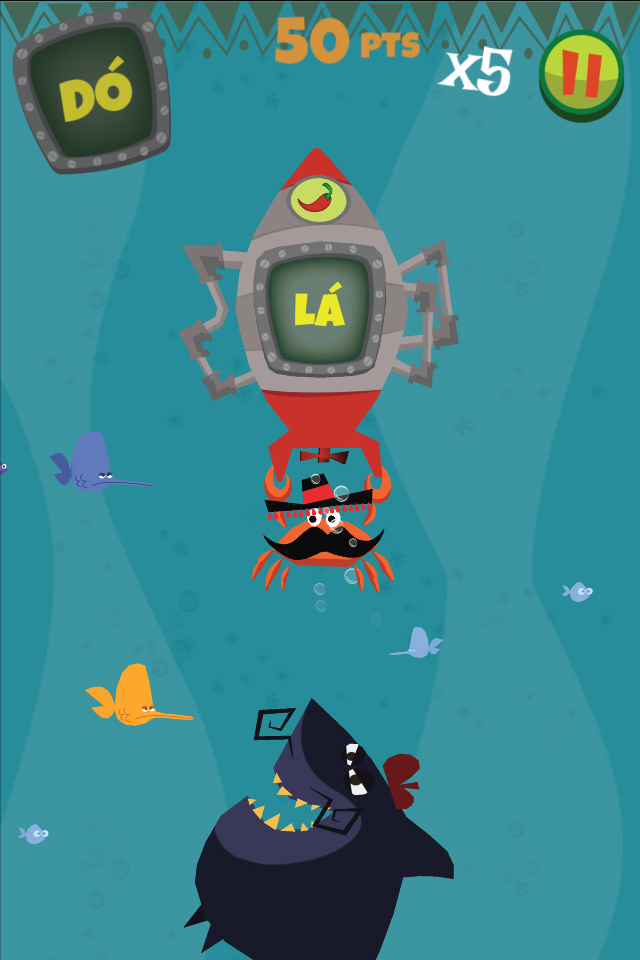 On the second world Chili Crab has to collect notes on a correct sequence, displayed inside shells on the background. This is the Neighbor Note game, with 9 different levels.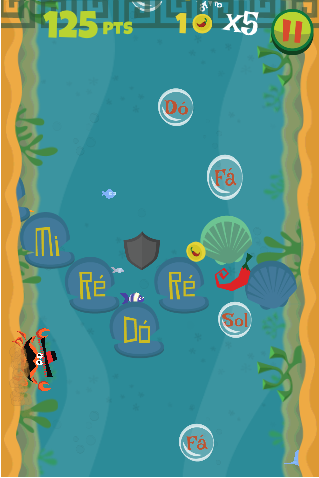 The last and hardest world is the Staff Note Game. Along the 8 levels of this world the player has to collect notes according to the sequence displayed on a musical staff in the background.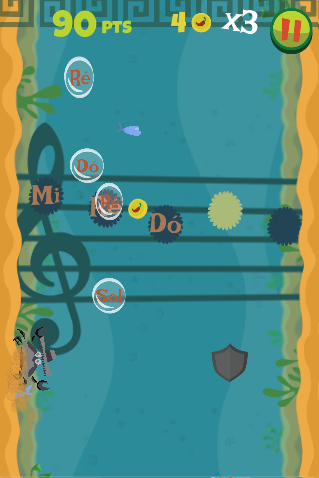 The game was developed for kids that are starting to learn music, but can be played by all ages! Not only you will have fun while playing, but you will also learn the sequence of the seven notes and their position on the note staff.
We sincerely hope you enjoy it!