Hi everyone!
Wow! Time really flied in these last months! We were so busy here at Plug & Boom that I couldn't find the time to write in our blog!
Those of you that follow our Facebook page already know that we were approved to be on GameFounders this year! For those who don't know GameFounders, it is a program that started in Estonia four years ago to help accelerate game development companies.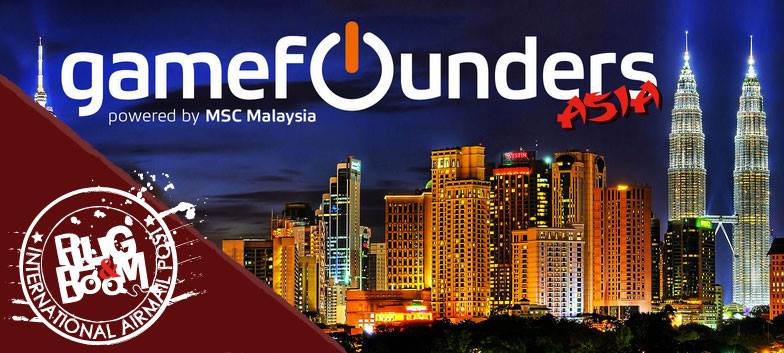 This time the program, that started by September first, is taking place in Kuala Lumpur, Malaysia, e has three Brazilian companies among the ten selected.
Righ now I'm the only one from Plug & Boom in here, but Francisco will join me on the September 24th.
In the last two weeks we had more than 20 meetings with mentors, a test day with more than 70 guests and a weekend in the jungle, where we even did some rafting!
During this time we have been searching for an idea for a new game to work on (actually we've been doing that for a while now), and yesterday we finally decided on a new project!
From now on all our efforts will go on a new puzzle game, with the mechanics of Nicebergs, a prototype we released in December, but the looks of Chili Mariachi, that we have been featuring on this blog for a while.
From now on I will start writing a post every week again, so you can get to see all we have been working on, and also some new crazy adventure in the jungle that GameFounders may have prepared for us.
Bye!!